Murder Party in Lille - atmosphere guaranteed!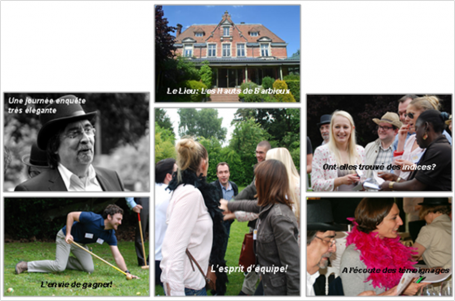 The elegant and one time family home, "Les Hauts de Barbieux" in Roubaix near Lille was the setting for our 'turn of the century' detective party. The turn of the nineteenth century that is. It was a most civilised affair.
Inserted into the murder investigation were games in keeping with the era and the storyline such as lawn croquet, recognition of precious stones, perfumes and famous art works. Each game brought its lot of clues for the winning team.
Knowing Lille's reputation for frequent showers, Caravelle Consulting had indoor croquet planned as back up but there was no need on this perfect summer's day. Great fun was had by all, apart from the murderer who was quite rightly sent to the guillotine!