Detective Party Queen Victoria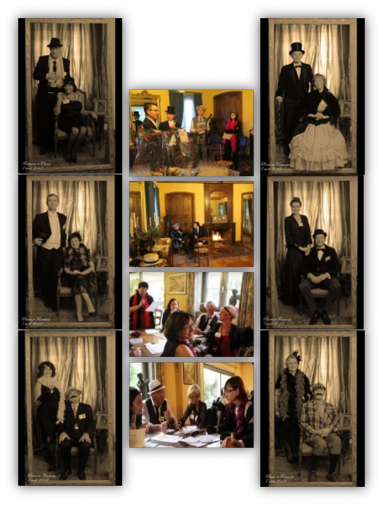 Anniversaries invariably prompt memories and the nostalgic expression « in the good old days ».
To celebrate this occasion let us turn the clock back to the « Belle Epoque », as the great European Nations remembered it. An era when one magnificent Universal Exhibition followed another, each one an opportunity to proudly present the country's latest technological advances and the power and might of the hosting nation.
BUT the elegant assembly gathered here to celebrate such an event (accessories of the period were provided to participants to this effect) has to confront an unexpected situation: clarify an unsolved crime!

Assisted by detectives Hercule Poivreau and Eglantine Fouillepartout, the teams question the suspects and then compete for clues until the decisive moment of the verdict: who is the guilty culprit in this larger than life cluedo?

Played one afternoon near Lille, this activity is also an excellent idea for a themed evening or a murder mystery night. Fun and very interactive, it reinforces the feeling of belonging to a group, the famous "team building!"